There's no Halfsale here, only Wholesale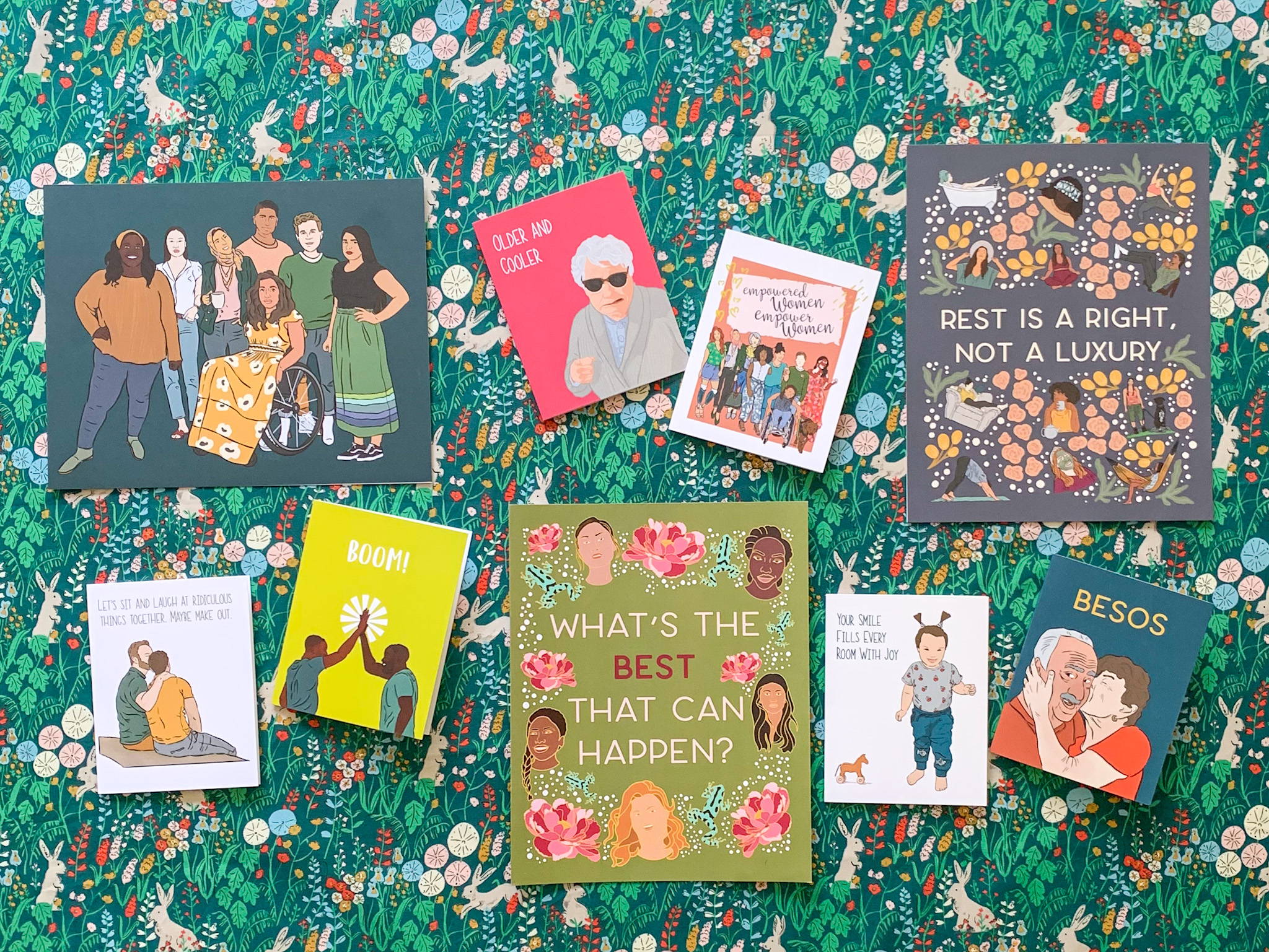 Welcome to the ordering page! I am excited to work together and can't wait to see what fun items you pick for your shop.
You can always place an order by emailing me at wholesale@beanhorsecar.com
There are 2 easy ways to order Bean Horse Car
Email beanhorsecar@gmail.com or click the button
Visit my Faire shop directly. If you do not use my direct link below, you'll get an email from me before I can accept the order.
$150 Opening Order and $100 Reorders
Greeting Cards - 6 per style
Art Prints (all sizes and printing methods) - 3 per style
Stickers - 6 per design
To give you an idea, that is 8 card styles or 4 art prints to hit the minimum. You can always mix them up too.
Alternative Ordering Method
I accept all major credit cards. Payment is due at the time of shipment.
Prices do not include shipping. The buyer is responsible for all shipping costs and all orders will be charged at time of shipment. Any international shipping fees, duties, or import taxes are the responsibility of the customer.
Charges for shipping are dependent on the weight and size of order as determined by shipping carrier. Bean Horse Car Designs is not responsible for carrier delays or damage. All orders are shipped from Santa Rosa, CA.
I ship using USPS Priority Mail, but you can request a specific carrier. Just be sure to include the request in your order.
Greeting Cards, Stickers, and Art Prints (digitally printed) can take up to 2 weeks to ship.
Giclee Prints (SKU starts with "GAP") can take 4-6 weeks to ship.
What's the difference between the
Giclee
and
Digital
art prints?
The giclee prints are made using an inkjet printer and archival, cotton rag paper. I prefer to use "natural" paper to reduce the amount of chemicals used that you will find in bright white papers. The pigment ink quality is higher, so the print will last longer if kept properly.
Digital prints are much more common. They still use great dye-based ink, but do not hold up as long as giclee prints. I use various papers for my digital art prints, mostly 130#, 100% Post Consumer Waste Recycled paper.
WHat's Hot at Bean Horse Car
A couple of our current Best Sellers in each product category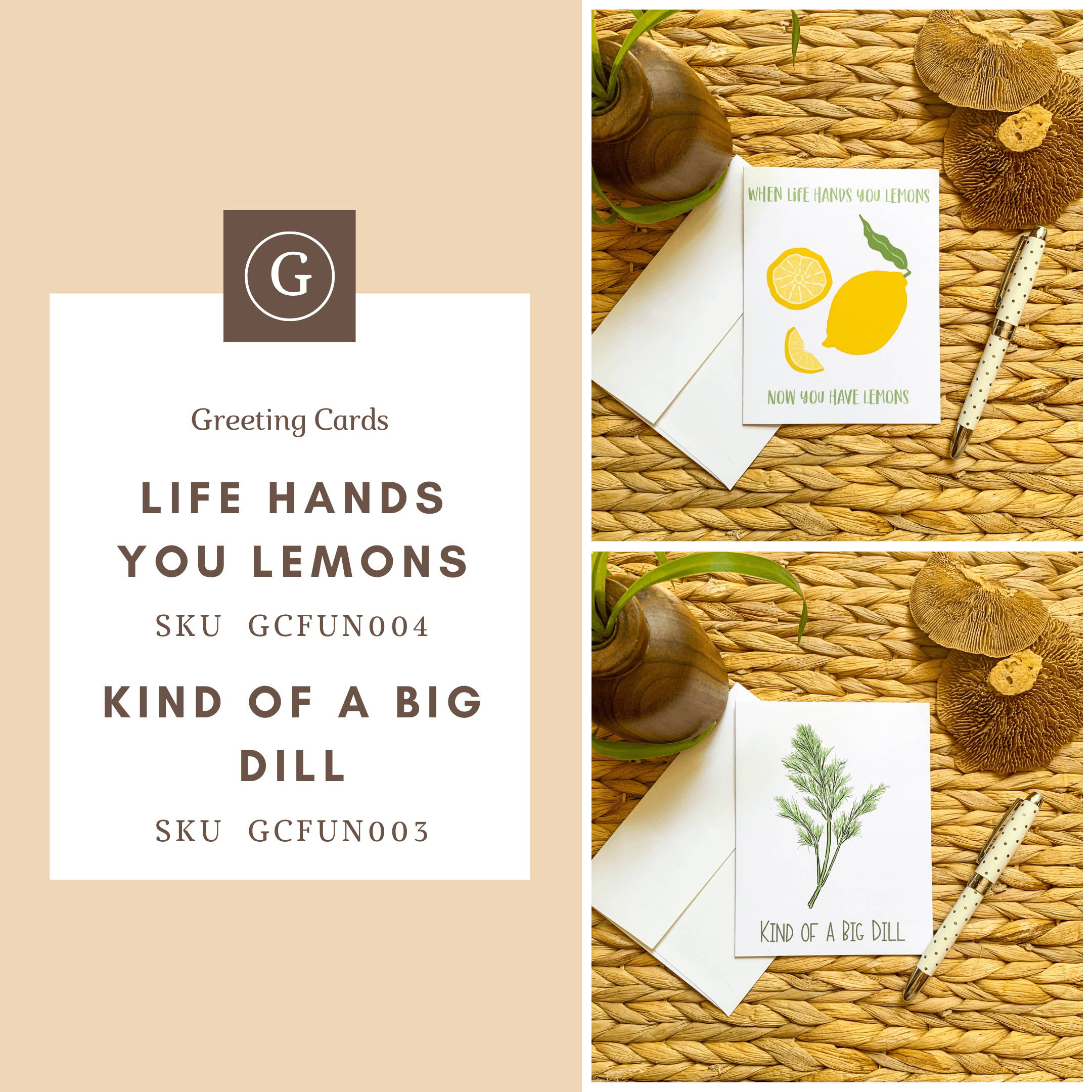 Top 5 Best Sellers
LIFE HANDS YOU LEMONS
SKU GCFUN004
KIND OF A BIG DILL

SKU GCFUN003
FOR FOX SAKE
SKU GCFUN005
GRATEFUL BOUQUET
SKU GCTY001
PARTY MEERKATS
SKU GCCEL004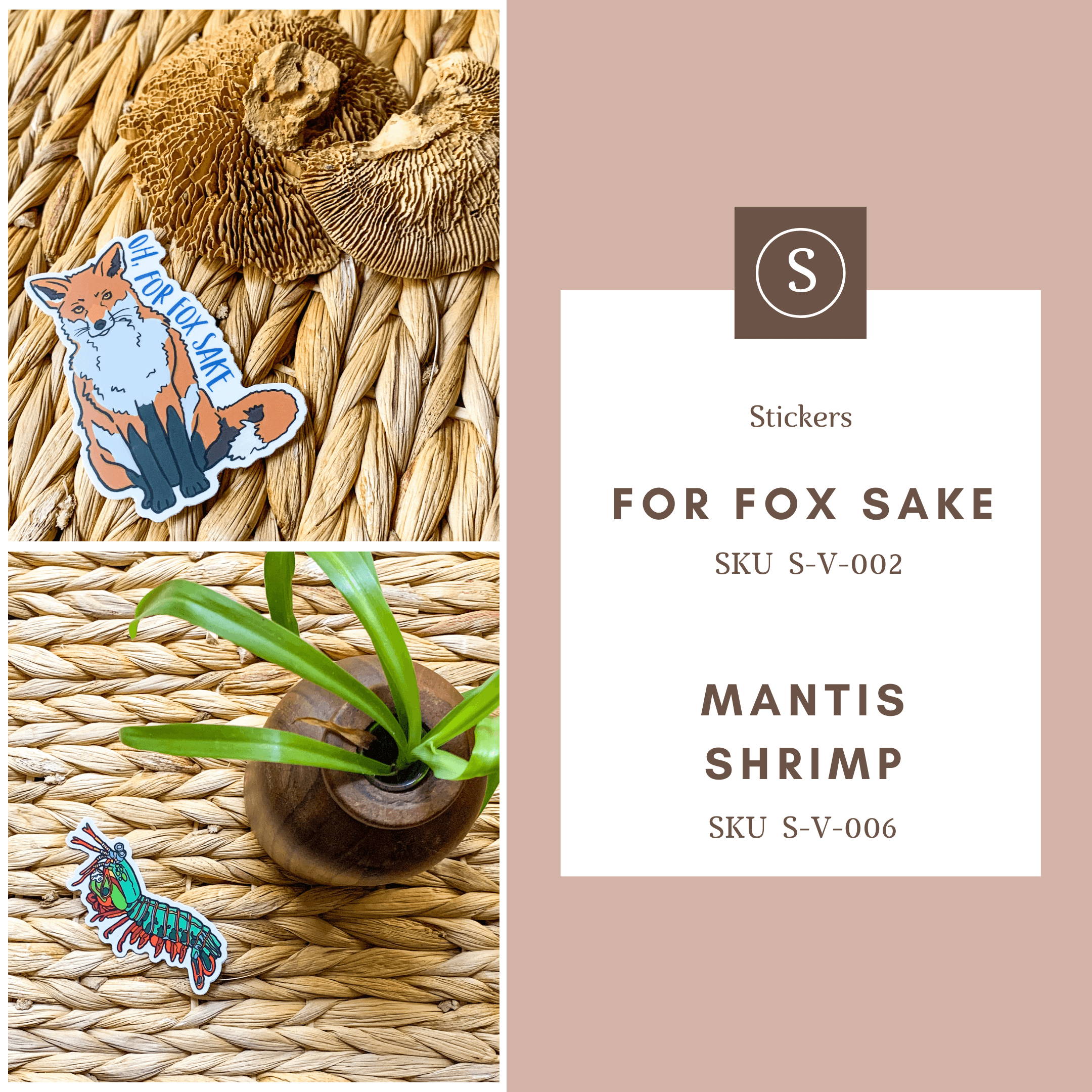 Top 5 Best Sellers
FOR FOX SAKE
SKU S-V-002
MANTIS SHRIMP

SKU S-V-006
MAKE WHATEVER YOU WANT
SKU S-V-001
GRAVENSTEIN APPLE
SKU S-V-007
SEND NOODS
SKU S-V-003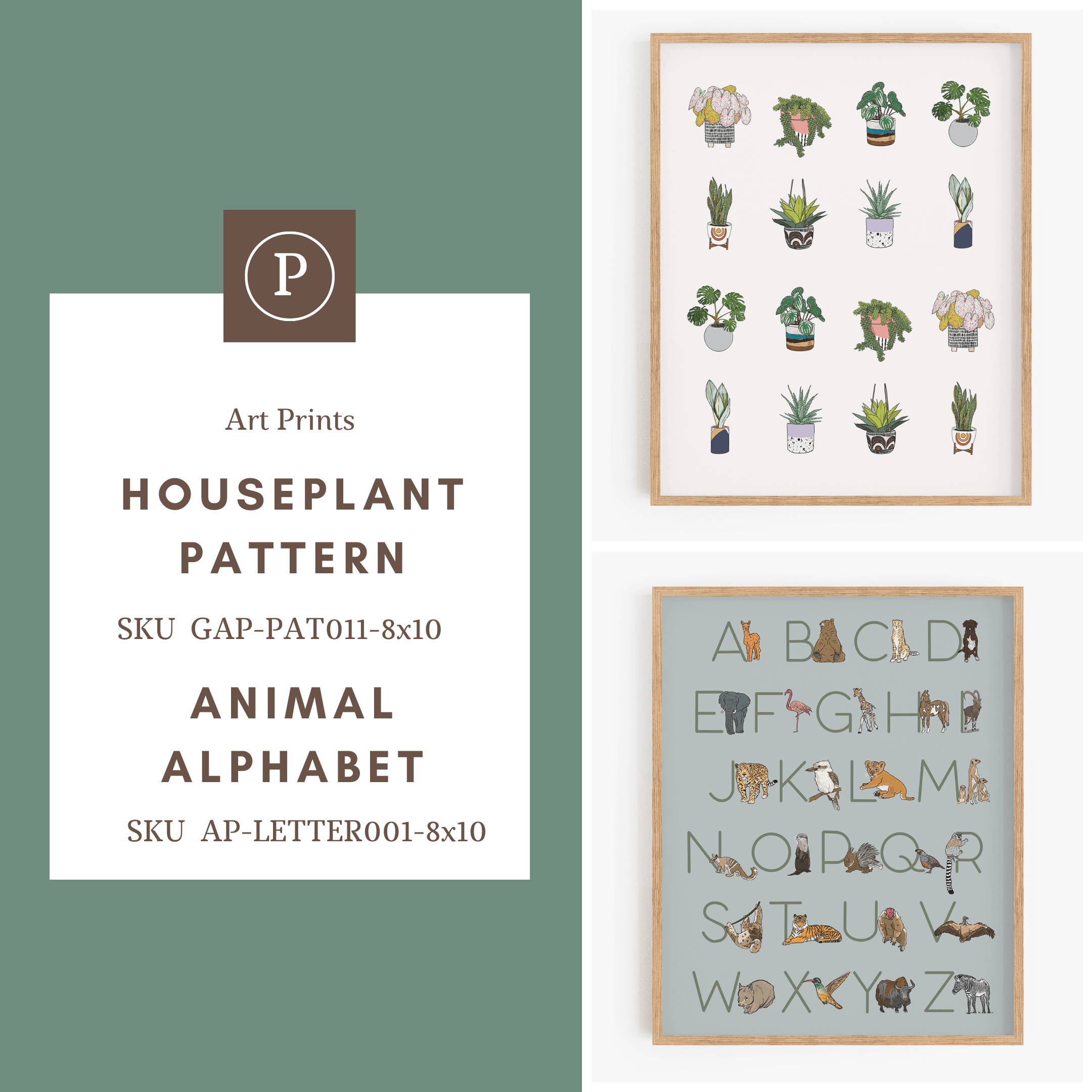 Top 5 Best Sellers
HOUSEPLANT PATTERN
SKU GAP-PATT011-8X10
ANIMAL ALPHABET

SKU AP-LETTER001-8X10
THOMAS
SKU AP-SFE010
PARTY MANTIS SHRIMP
SKU GAP-PA015

MUSHROOM FOREST
SKU AP-PAT017