Illustrations to make you Smile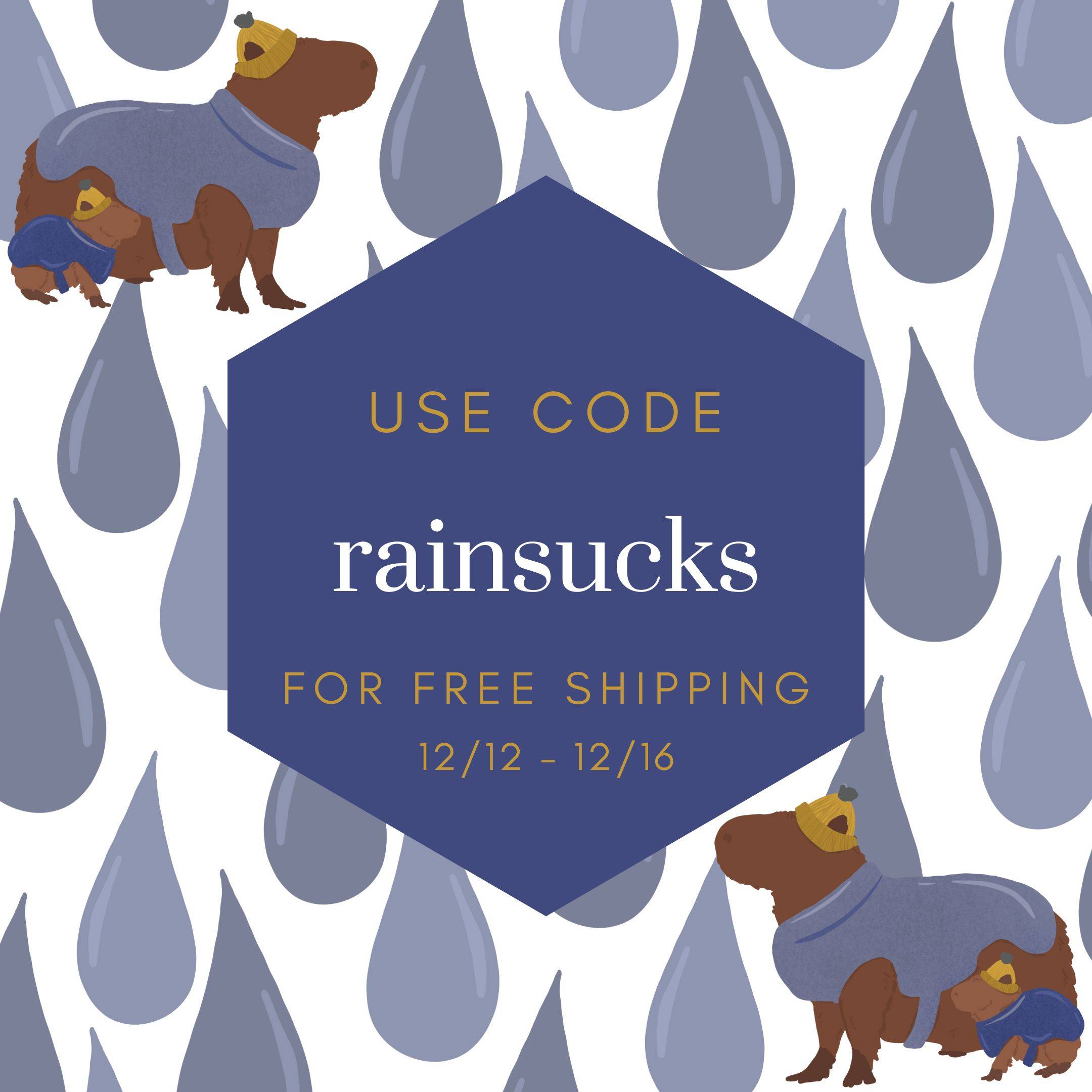 Rain, Rain, Go Away
COME BACK ON A WEEKDAY BECAUSE WE NEED YOU
We got rained out of Markets this past weekend, so you can get free shipping for the week!
Card Box Set and Sticker Packs make great Teacher gifts, stocking stuffers, coworker gifts, and stuff for that White Elephant Party you're going to.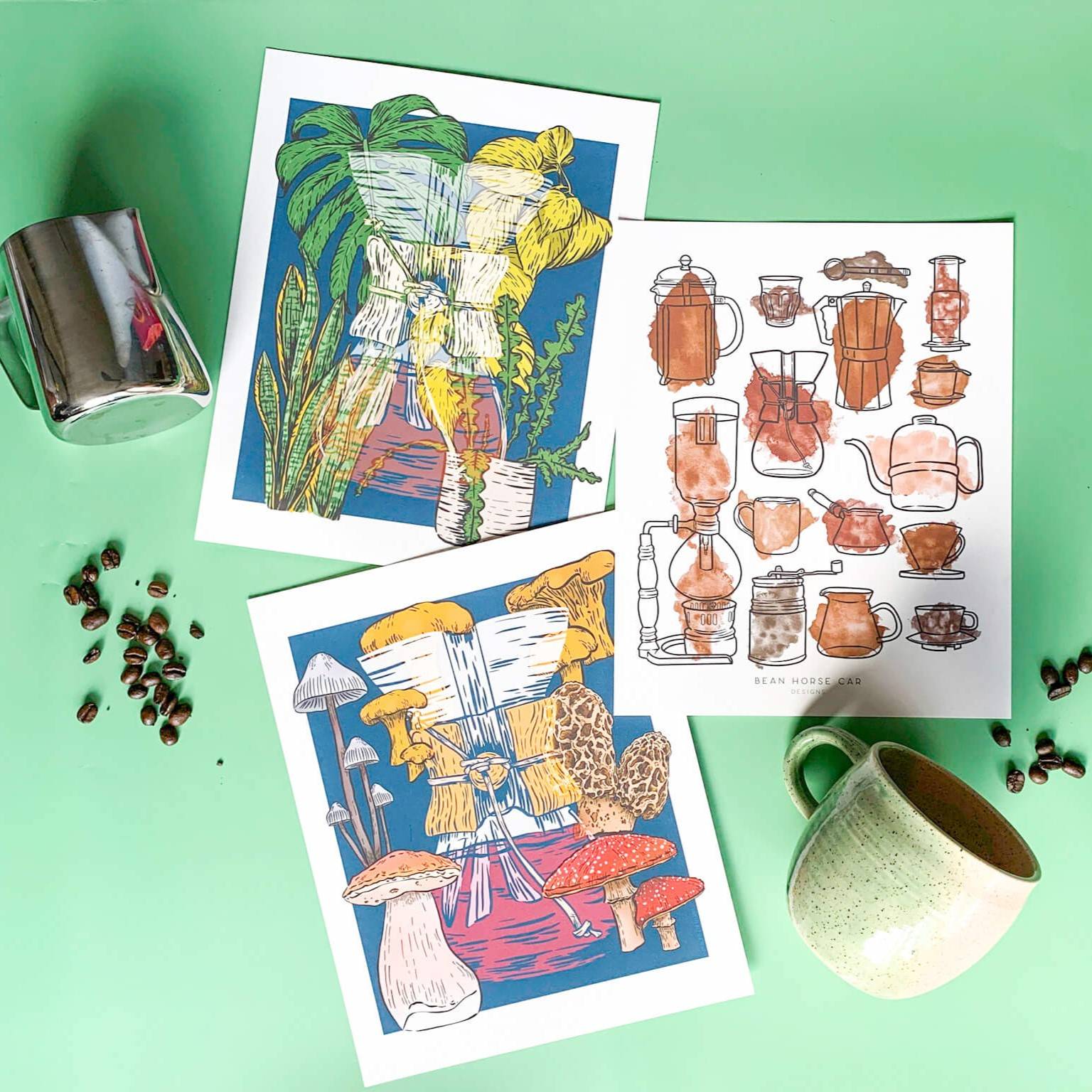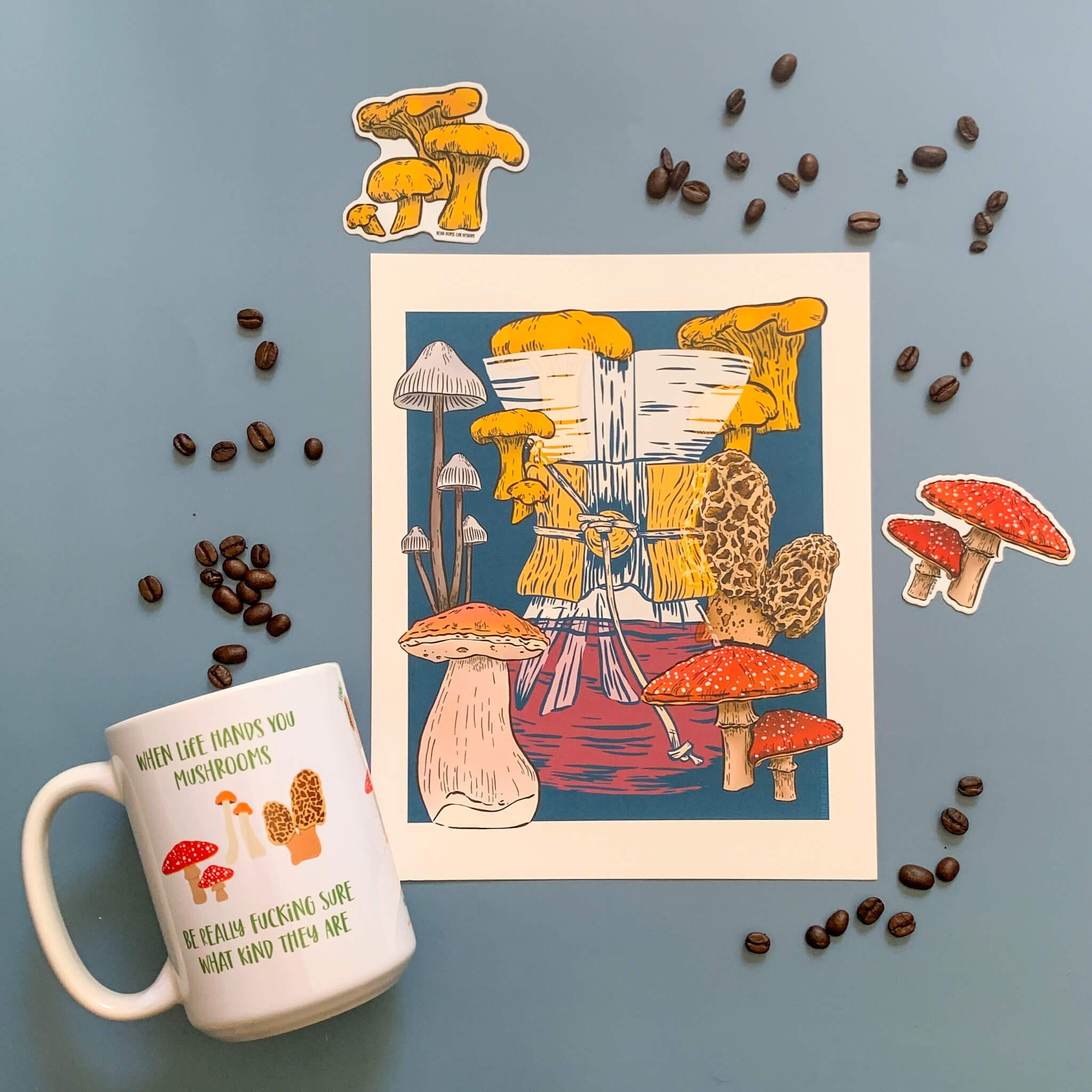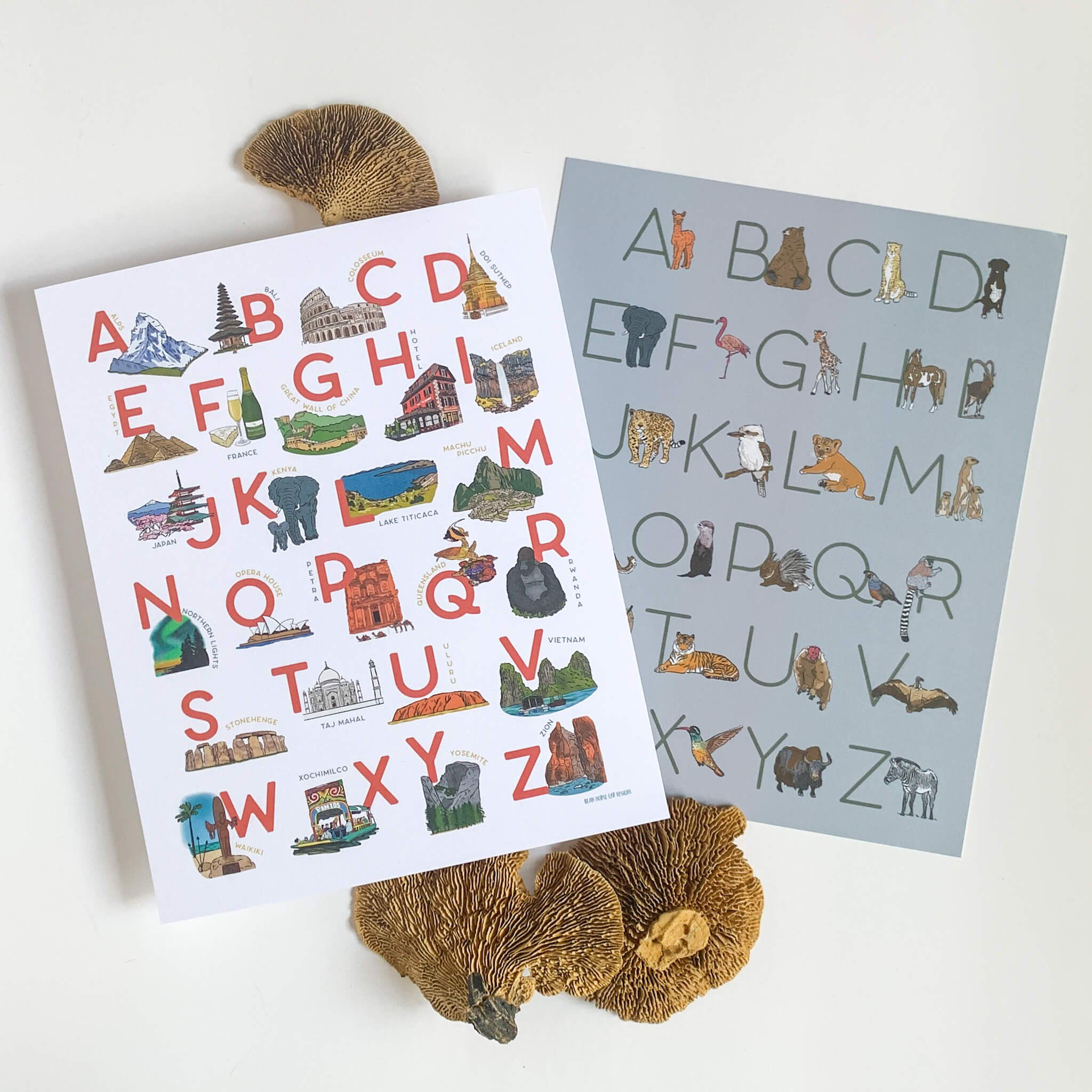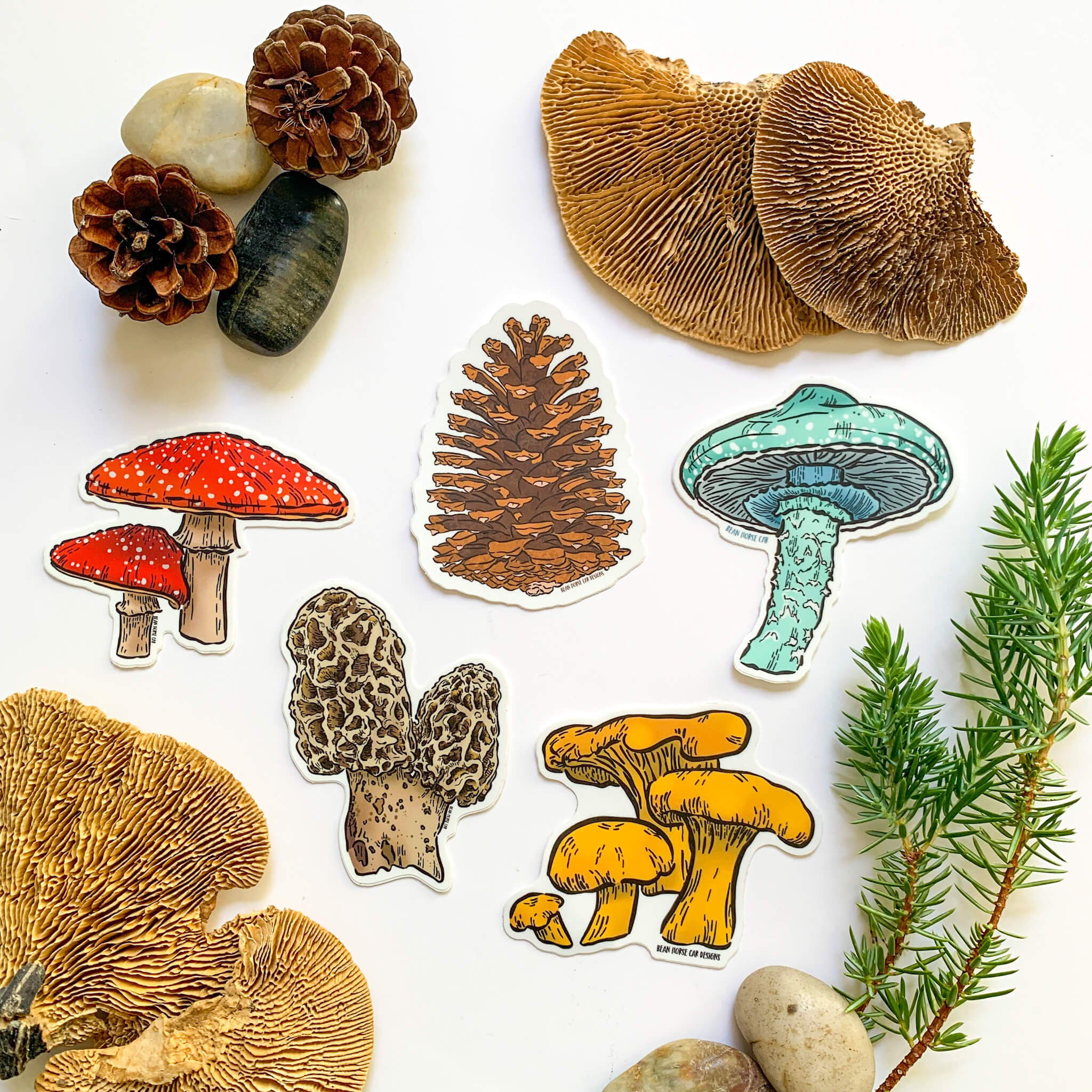 The 2022 Holiday Collection is available at the Card Bar.
For every 4 cards you buy, the 5th one is FREE!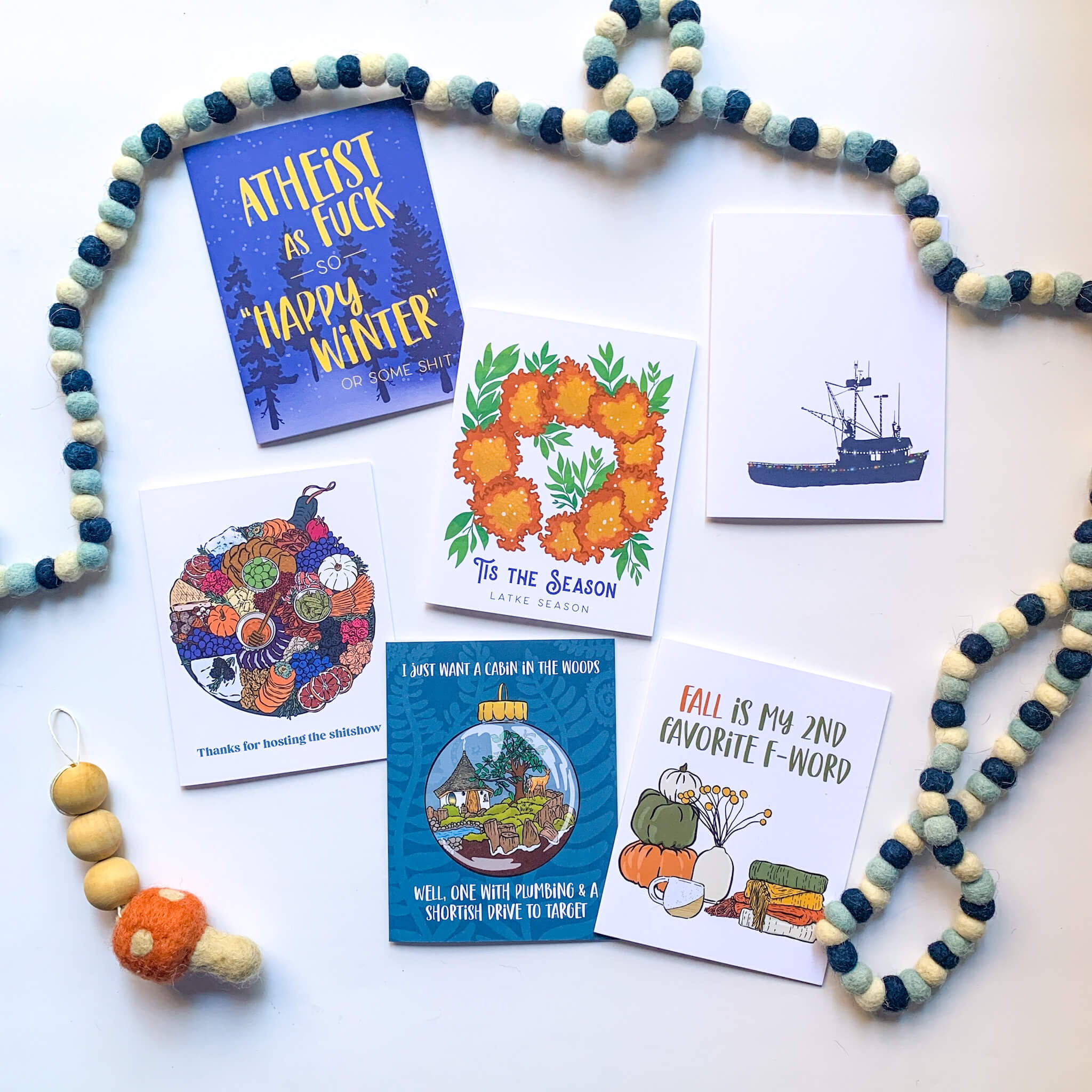 Limited time only
Box Sets
Tis the Season for Box Sets of cards. Offered only this time of year, it's a great way to stock up on cards.
For the Holidays and beyond.
They also make great stocking stuffers for folks!
Sets of your favorite stickers. Great for gifting.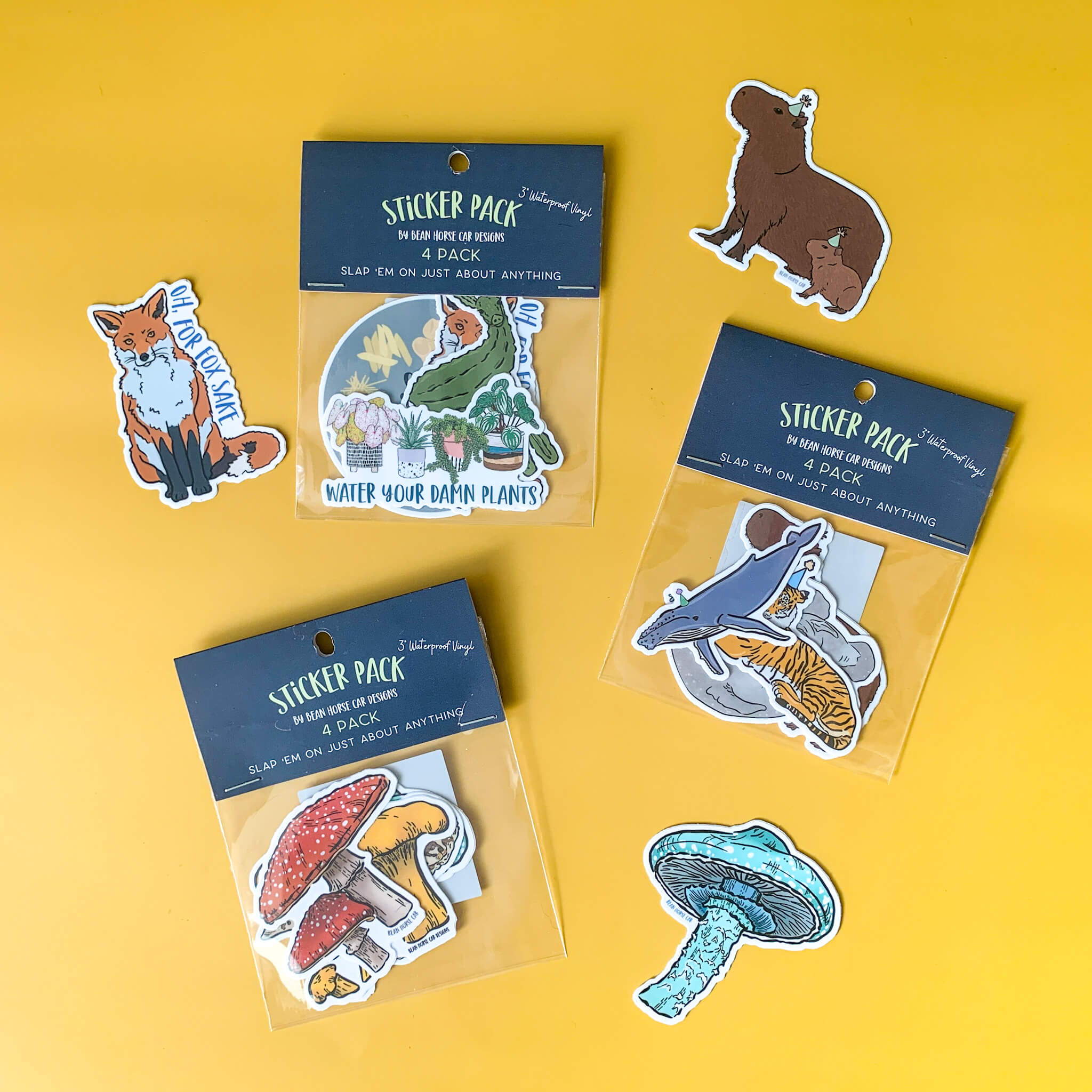 Limited Edition POstcards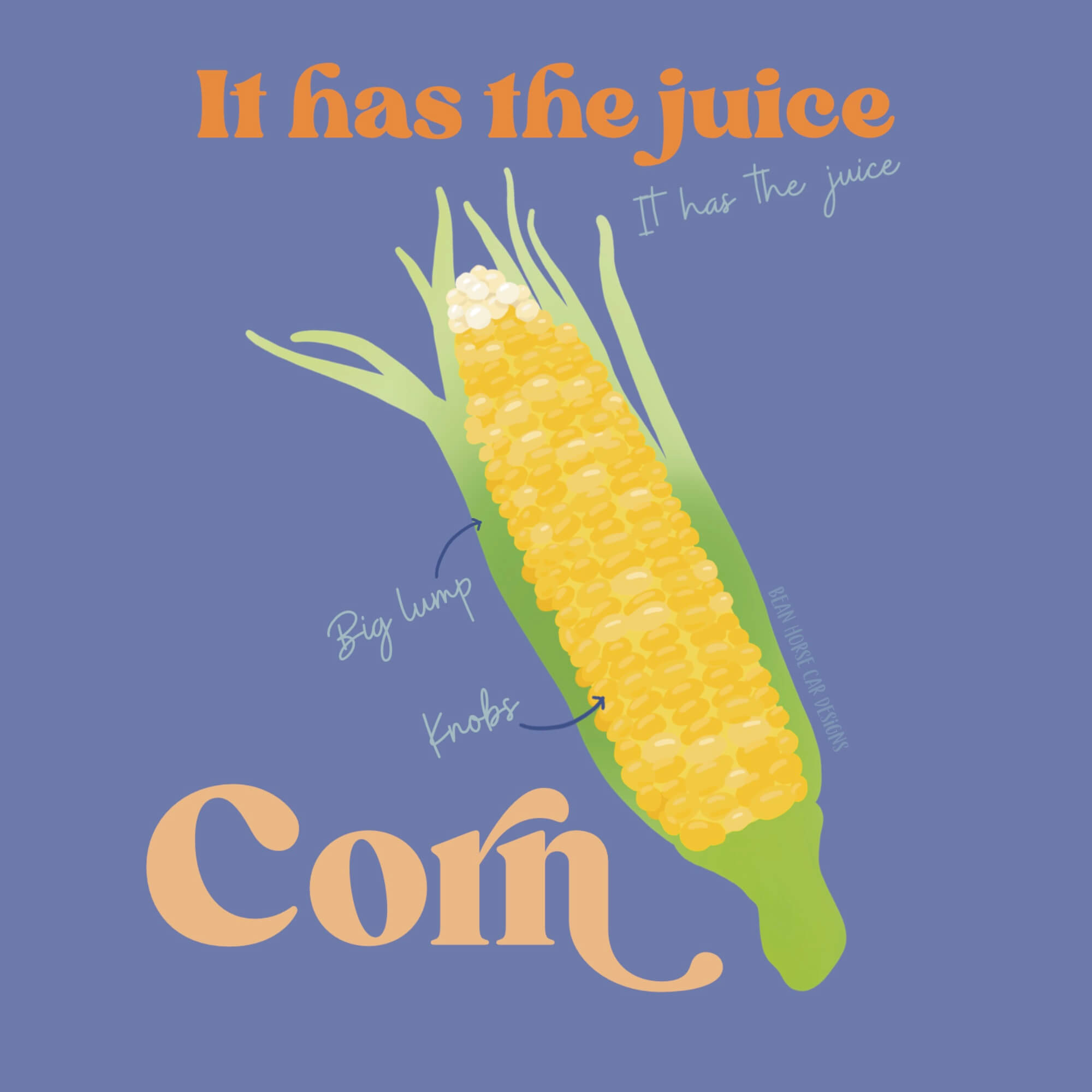 Oy! Have you seen a more f*cking beautiful thing?
A couple new POSTCARDS are also here for a limited time.
The art prints you know and love from Markets are back! After a brief hiatus, they're available online again. Some designs may go into retirement once sold out, so get them while the getting is good!
Hi, I'm Kate Pinto. Yes, like the bean, the horse, and the car. Yep, now you get it! I wear most of the hats around here, but my dogs claim they help a lot.
I am so glad you're here!
I love a market! If you're in the Bay Area, CA, you may find me at one of the many markets. Weather and wildfires permitting, of course.
Are you interested in having some Bean Horse Car products in your shop? FAB!
Visit the Wholesale page here for more information.
Email me at wholesale@beanhorsecar.com and let's see if we'd make great partners.
What the heck is a "stockist"?
A wonderful place stocking my products! Usually a brick-and-mortar shop.
Shopping for someone else but not sure what to give them? Give them the gift of choice with a Bean Horse Car Designs gift card.
Gift cards are delivered by email and contain instructions to redeem them at checkout. Our gift cards have no additional processing fees.
Come join the party on Instagram using #beansquad hashtag